Pineapple and Egg McMuffins.
So...awhile back I read someones blog, don't ask me which one, that the only thing that was different about the cycle she got AND STAYED pregnant was the one where she ate pineapple 0-6dpo and an Egg McMuffin on 7dpo.
Last month I tried it, but failed a little. I missed one night of pineapple consumption, and failed to read the part where it said must be fresh pineapple, and I ate a fake Egg McMuffin. So this month I have done it right. And I have the awful sores on my lips and inside my mouth to prove that I have eaten my weight in pineapple (well not quite my weight, that would be a heck of a lot) and this morning I stopped at MickeyDee's for a real Egg McMuffin.
Which now leads to
My Fears.
I may be convinced that I am pregnant. I can't tell you what makes me think this, but I can tell you that if I am in fact NOT pregnant, I will be horribly crushed. Crushed more than any other negative cycle. Be warned.
I'm a WINNER!!!
The wonderful JamieD at
The Therapist is In
gave me a wonderful award and I must thank her!! (I have an acceptance speech too, but don't want to bore you all with it, you can catch me tomorrow morning at 6am practicing it again in my mirror if you are interested)
Here is my beautious award: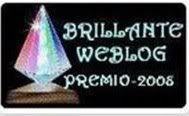 Part of the winnings given to me is the right to award this to others, seven others as a matter of fact. I read a gazillion blogs and must say it was very difficult to narrow this down to seven. But I've taken a crack at it:
1-TBean at
Baby Steps
. Her blog often inspires me to be more me. I know that may sound silly, but she says things I wish I could, shares things that I keep burrowed inside, and is just a wonderful comment giver to boot!
2-Gia at
Patiently Awaiting "Hope"
who has a story similar to mine, but a much more positive attitude.
3-Mulberry and Dakota at
wildride43gals
who are two wonderful women and I enjoy reading their words!!!
4-Travelher and Pufferfish at
Puffer and the Baby Fish
-I love to read of their many travels and hope their Baby Fish journey is their best one yet!
5-Giggleblue at
Specific Destiny
who I've been a quiet reader of, but still get so excited to read her updates!!
6-Lizzie at
Two Chicks In Pursuit of a Babe
, I can't wait to read your pursuits happy ending!!
7-Sara at
the egg dance
-Who gave me the most wonderful gift-socks, three of them, which caused a wonderful conversation between my legs at my last IUI. (And no, I don't think the socks were a bribe so that I would award her this)
If you want to pass along the Brilliante Award to some of your favorite blogs, here are the rules that go along with this award:
1. Put the logo on your blog.
2. Add a link to the person who awarded you.
3. Nominate at least seven other blogs.
4. Add links to those blogs on your blog.
5. Leave a message for your nominee on their blog